Images
A mixture of images of work and moments from The Potter Stone.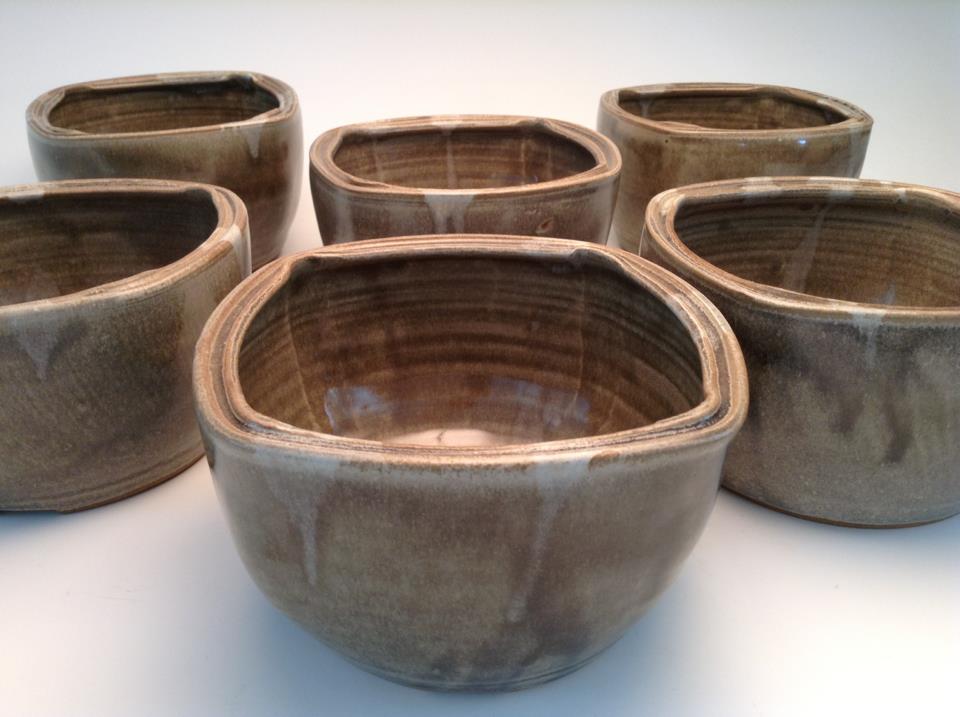 Square Soup Salad Bowls
Wheel Thrown with four feet and a split rim. Altered to a square shape.
At the Wheel
Throwing production at the wheel.

Studio Gallery
Old School Travel Mugs
Wheel thrown and inspired by the travel mugs of my youth. They had a wide heavy base to be stable and a narrow rim to help contain any liquids while in a moving vehicle.
I first made one when an old timer asked if I made travel mugs.I mistakenly thought he meant the modern rendition and he said he meant this type. I loved the form so I was inspired to continue to make them. Many customers loved the shape and to my surprise some even used them as they where originally intended back before cup holders.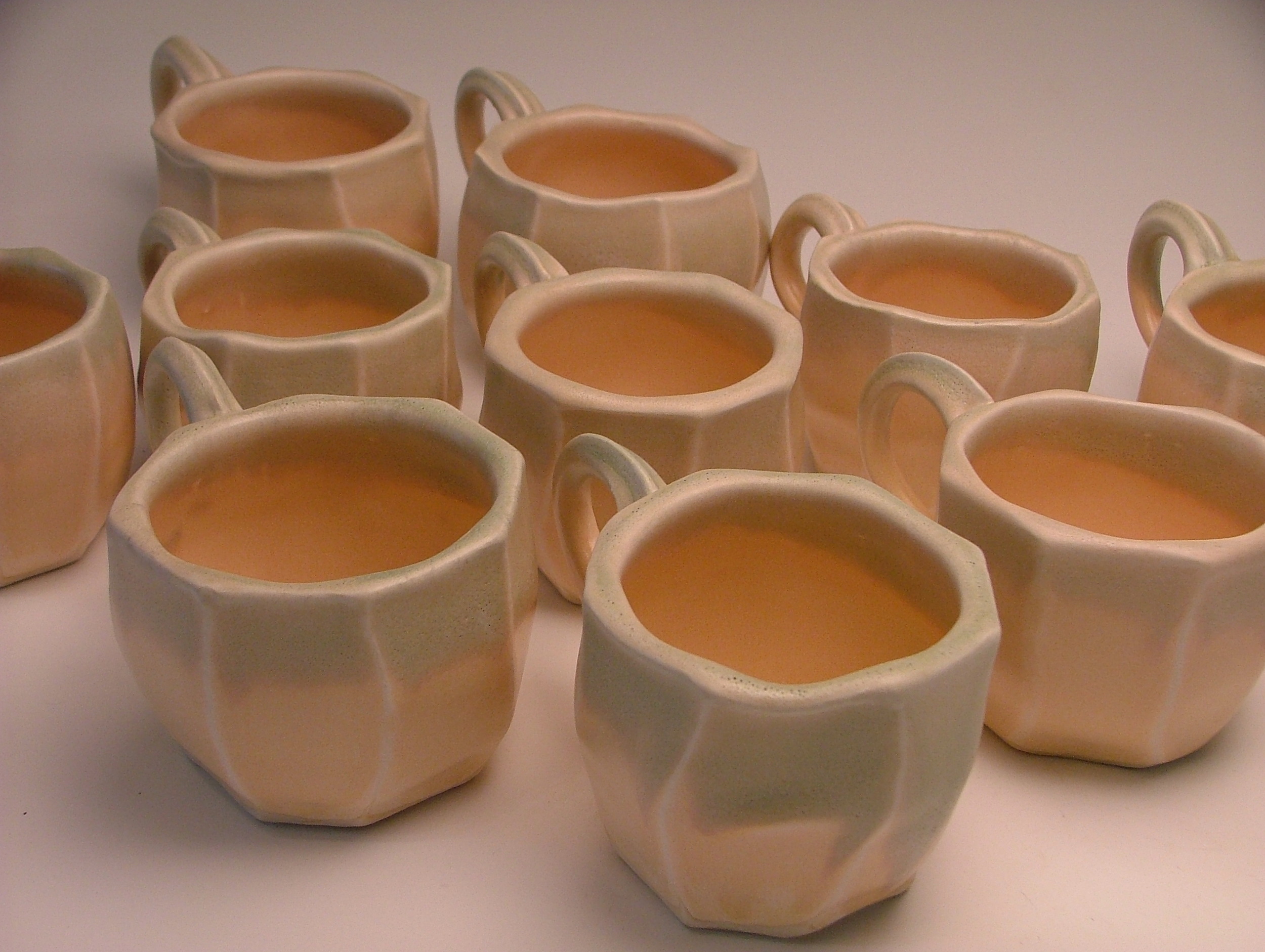 Wheel Faceted Porcelain Cups
Wheel thrown and then faceted. After the form has been faceted the form is spun and shaped from the inside to create this organic form.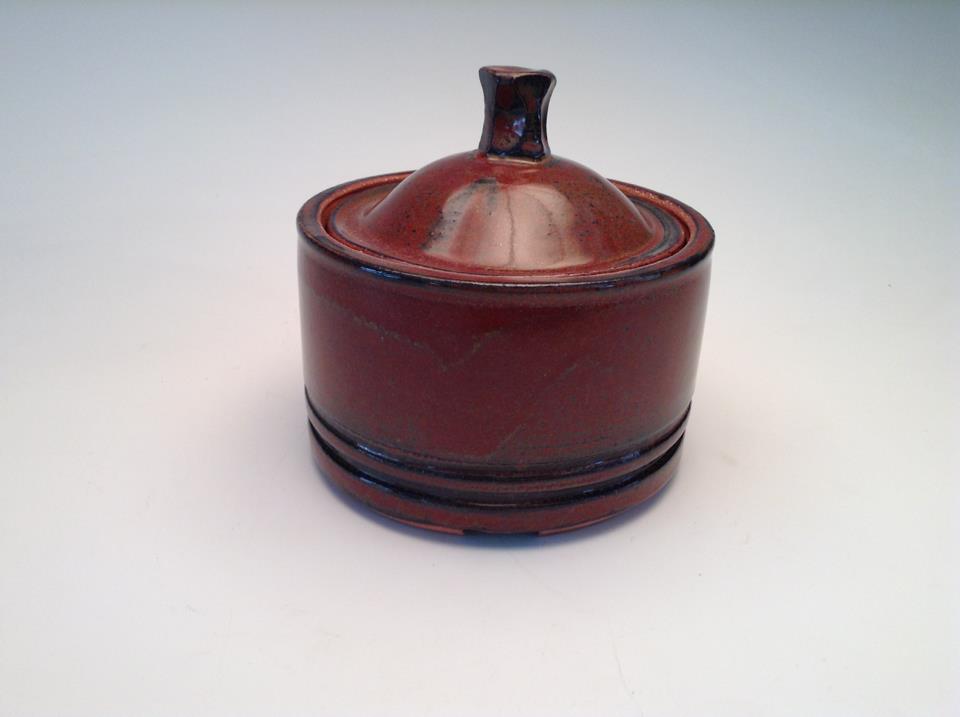 Sugar Bowl
Wheel thrown with decrative foot.
Tall Water Pitcher
Elegant in design. Has a decorative foot and a contemporary spout. Pours well.
Altered Wheel Thrown Bowl
Wheel thrown with split rim. Altered to a square shape.